Dosing modifications for adverse reactions1
Dermatologic toxicity
Monitor patients for rash throughout the treatment course
Rash (drug eruption) may be visually indistinguishable from disease progression
Consider skin biopsy to help make a differential diagnosis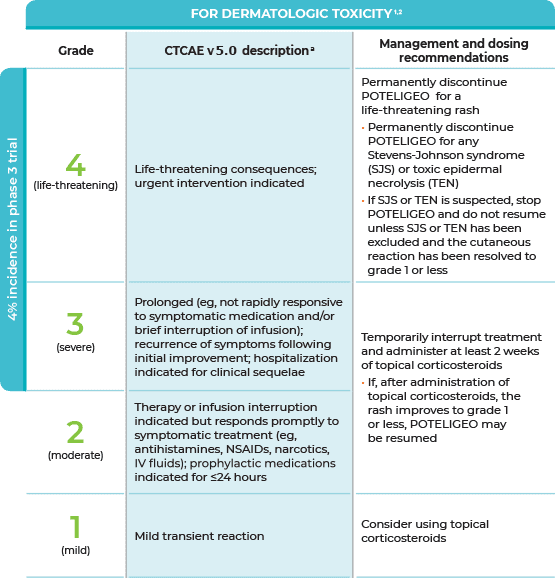 Infusion reactions
Common signs of infusion reactions
chills | nausea | fever | tachycardia | rigors | headache | vomiting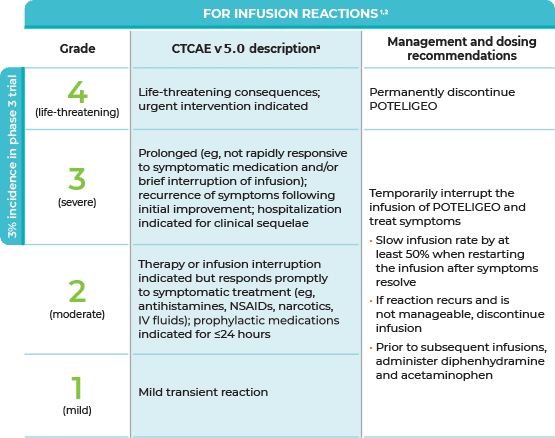 aNCI-CTCAE=National Cancer Institute Common Terminology Criteria for Adverse Events.
Use in special populations
Pharmacokinetics
No clinically significant changes in the pharmacokinetics of POTELIGEO were observed based on age, renal impairment, or mild/moderate hepatic impairment. As a result, no corresponding dose modifications are required.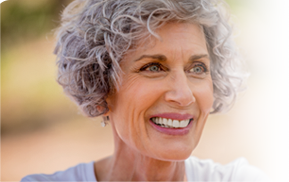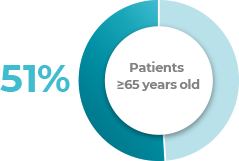 Geriatric use
In MAVORIC, 51% of patients treated with POTELIGEO were 65 years of age or older (range: 25 to 101)
No overall differences in effectiveness were observed between patients 65 or older and younger patients
Patients 65 or older had a greater number of grade 3 or higher adverse reactions than patients under 65, but the difference was not statistically significant
References:
POTELIGEO [package insert]. Kyowa Kirin Inc., Bedminster, NJ USA.
Common Terminology Criteria for Adverse Events (CTCAE), Version 5.0. Published November 27, 2017. US Department of Health and Human Services. https://ctep.cancer.gov/protocoldevelopment/electronic_applications/docs/CTCAE_v5_Quick_Reference_8.5x11.pdf. Accessed May 18, 2021.