Adverse reactions that may require dose adjustments1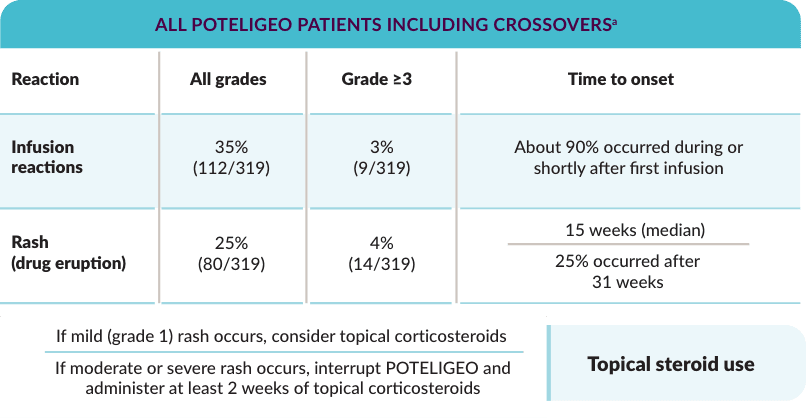 aPatients initially randomized to vorinostat could cross over to POTELIGEO upon disease progression or unacceptable toxicity.
Autoimmune complications1
In MAVORIC, 2% (6/319) of patients required systemic immunosuppressants for immune-mediated reactions. Grade 1 or 2 new onset hyperthyroidism occurred in 1% of patients. Grade 3 or higher immune-mediated or possibly immune-mediated reactions reported with POTELIGEO include myositis, myocarditis, polymyositis, hepatitis, pneumonitis, and a variant of Guillain-Barré syndrome
Interrupt or permanently discontinue POTELIGEO as appropriate for suspected immune-mediated adverse reactions
Reference:
POTELIGEO [package insert]. Kyowa Kirin Inc., Bedminster, NJ USA.